Boadzulu is an island that will leave you with a yearning for a return trip. For those who want to snorkel with the cichlids or feed the fish eagles. The island is 18km from our resort by boat. A packed lunch can be arranged and of course a cooler box filled with iced beverages is a must. This activity is on a weather permitted basis.
Our best kept secret has a special way of making you feel like you are in the worlds' biggest aquarium. There are over 295 species of these colorful rock dwelling fish, also known as Mbuna. Cichlids are endemic to Malawi and are friendly little creatures that won't mind an underwater selfie with you. Lake Malawi contains the largest amount of fish species of any lake in the world.
Boadzulu Island is rich in bird life. Fish Eagles nest along the island shoreline and one can hear their echoing calls on arrival of this beautiful place. Boadzulu Island is an important nesting area for the white-throated cormorant which number several thousand. Water birds such as the grey heron are a common sight.
Mountain Biking
For those who want a more energetic experience, we offer guided mountain biking routes into the Mangochi mountain range which boasts 100 year and older baobabs, rugged mountain rock formations and stunning elevated views of Lake Malawi. Guests are to bring their own mountain bikes for this activity.
This must be booked 5 days in advance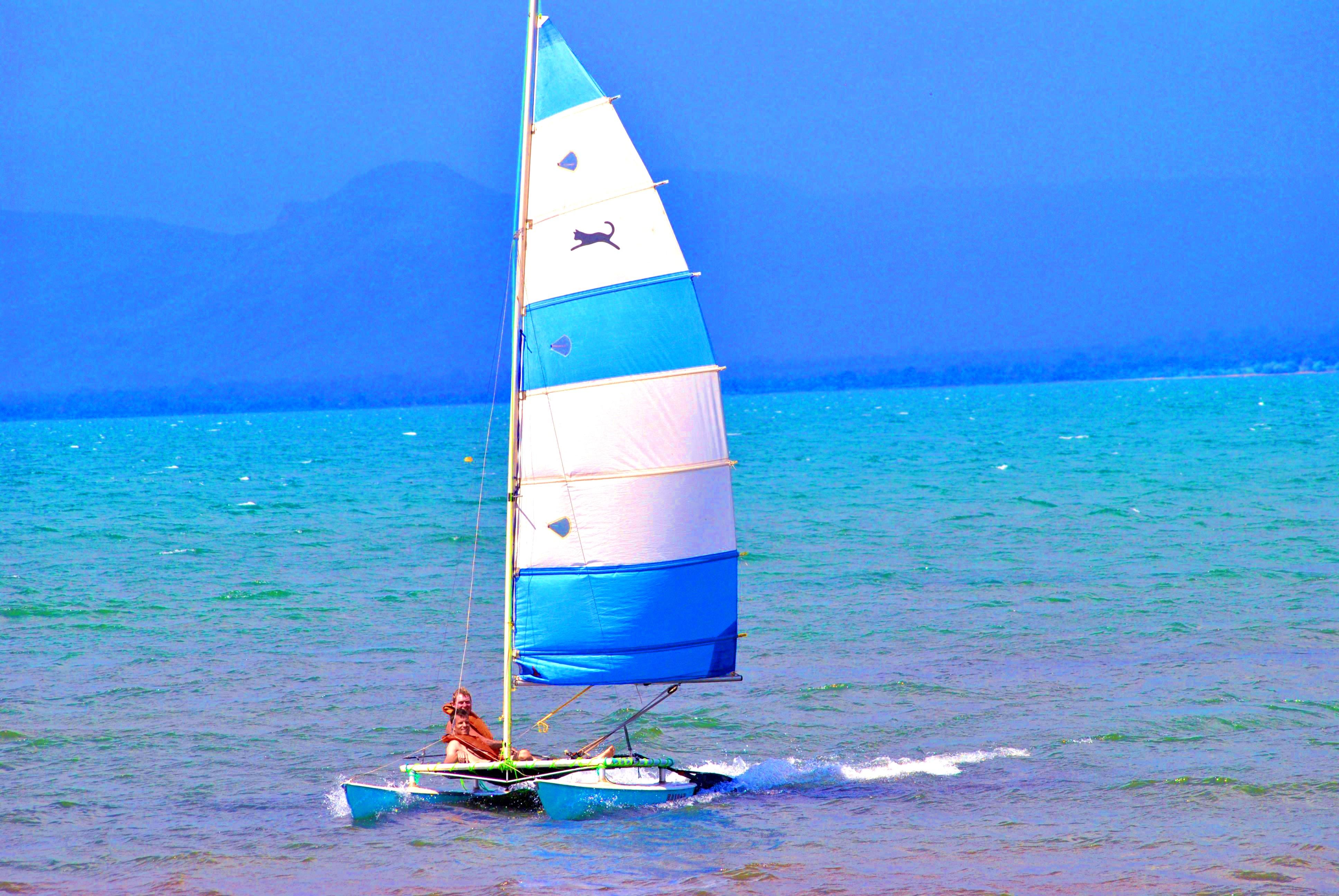 Sunset cruises on Kingfisher raft for up to 25 people per cruise

Speed Boat Island trip – snorkeling – feed fish eagles up to 6 people

Hippo viewing on our wooden boat up to 15 people

Water sports - tubing - water skiing - wake boarding

Sailing

Kayaks for hire

Guided morning nature walks

Village tours

Mangochi mountain hike (5 hour outing)

Guided MTB trails (Own bicycle essential)